Welcome to The Nature of Leadership Conference Registration Page!
The participation package of 77,000 AMD includes:
🟤 a keynote speech
🟤 two masterclasses
🟤 meals throughout the day
🟤 transportation to and from the event venue
🟤 dinner
Each masterclass has limited spots available, and registration for masterclasses is on a first-come, first-served basis. To ensure your preferred selection, we recommend registering early to secure your spot and maximize your learning experience at the conference.
* If you are a 2 or 3 STAR member of the Armenian HR Association, please, contact us to receive your discount promo code.
* Discounts available for groups of 5 or more delegates from the same company.

Scroll down to follow the registration steps and secure your spot now!
Mental Fitness for Innovative Thinking!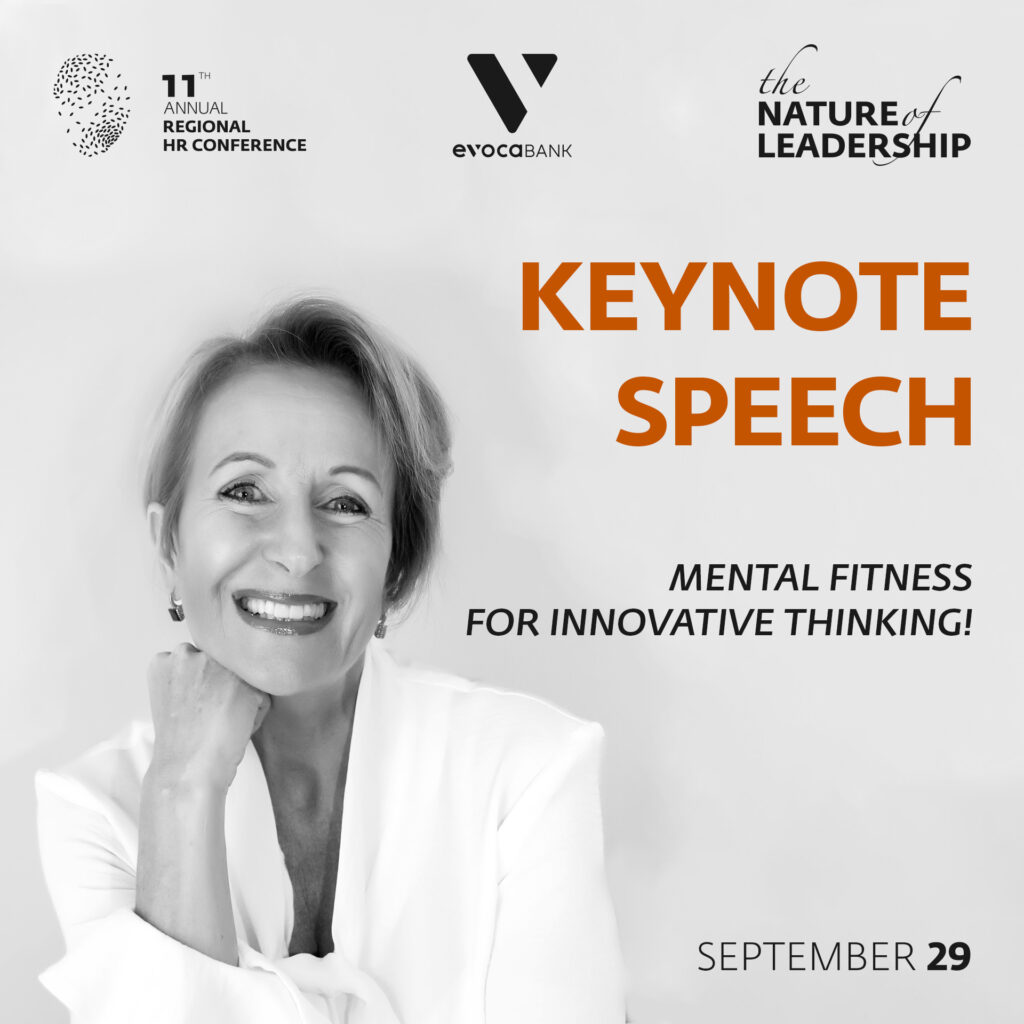 In this thought provoking session, you will unlock the power of "Mental Fitness for Innovative Thinking!" and discover how cultivating your mental fitness can transform the way you show up at work, lead, and live. 

Joni will delve into the power of 'Mental Fitness' and how it shapes your performance, leadership style, and overall life. You will learn how to cultivate PQ (Positive Intelligence Quotient) to effectively respond to challenges and opportunities without toxic positivity. This isn't just about positive thinking, but developing the resilience and realistic mindset needed for success. Extensive research has proven that PQ is the ultimate predictor of unlocking your true potential. Gain invaluable insights and practical strategies to integrate Mental Fitness into your daily routine and supercharge your performance.

Embark on a transformative journey and elevate your mindset, ignite your innovation, and become the exceptional leader you're destined to be!
Choose 2 masterclasses.
Make sure the time slots of each masterclass are different.
CHOOSE YOUR MASTERCLASSES
My Identity Journey:
Mapping the Path to Unleashing Leadership Potential​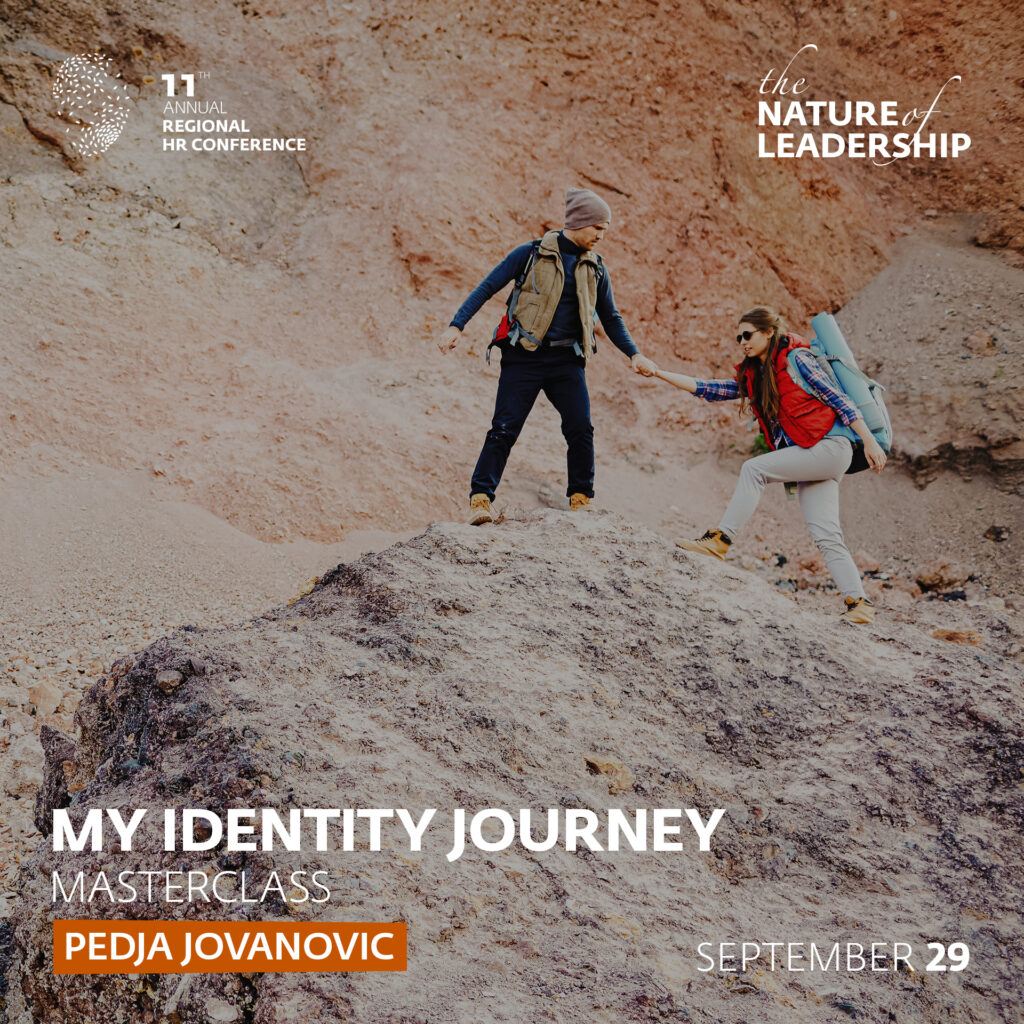 "My Identity Journey" will give you many insights about the process of continuous re-creation of yourself into something larger, better & different. Through the lenses of this model, self is viewed as a dynamic, multidimensional structure of multiple identities. These identities have different qualities and can be invoked individually or simultaneously in different situations; besides that, we can experience and describe them through our senses. Once evoked, individuals' actions are directed (on conscious or unconscious level) at having oth­ers verify an identity or identities. At the same time, these identities act as filters of selective perception and interpretation.


The aim of this work is to help leaders build a useful map for self-discovery and create their own truth that will help them to achieve specific and measurable results.
The Superpower of Storytelling in Leadership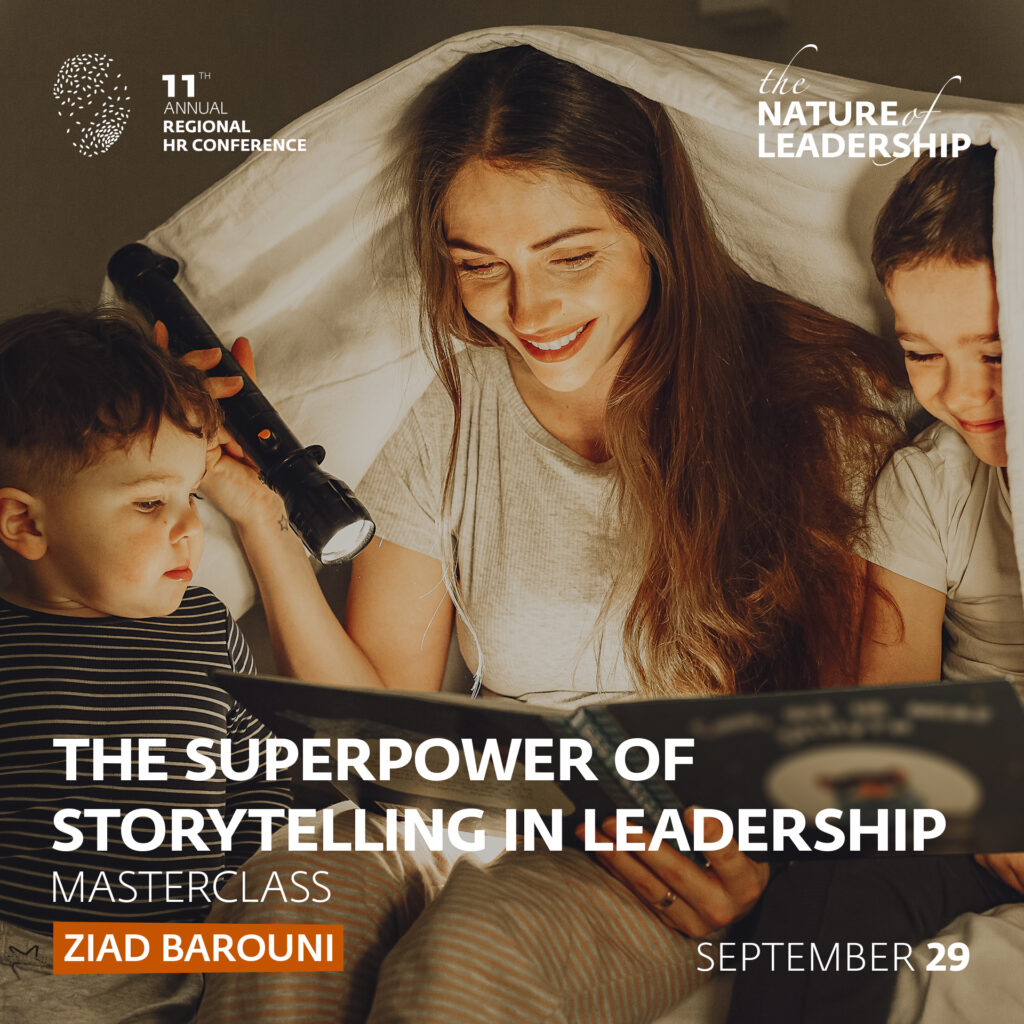 Storytelling is a powerful tool that speaks to people's emotions, rather than their rational minds. It plays a vital role in leadership, as it has the potential to break down barriers individuals construct to shield themselves from the outside world and new ideas. Consequently, storytelling can greatly assist leaders in inspiring their employees, uniting them behind a common business objective, and defining the company's culture and values. Moreover, it will empower leaders to effectively convey their ideas to their teams, share their knowledge, build a shared vision, and resolve conflicts peacefully. This masterclass focuses on the art of storytelling in leadership, encouraging participants to explore their own narratives and discover how to authentically engage and connect with diverse audiences through those stories.
10 ways to Work Smarter, not Harder!​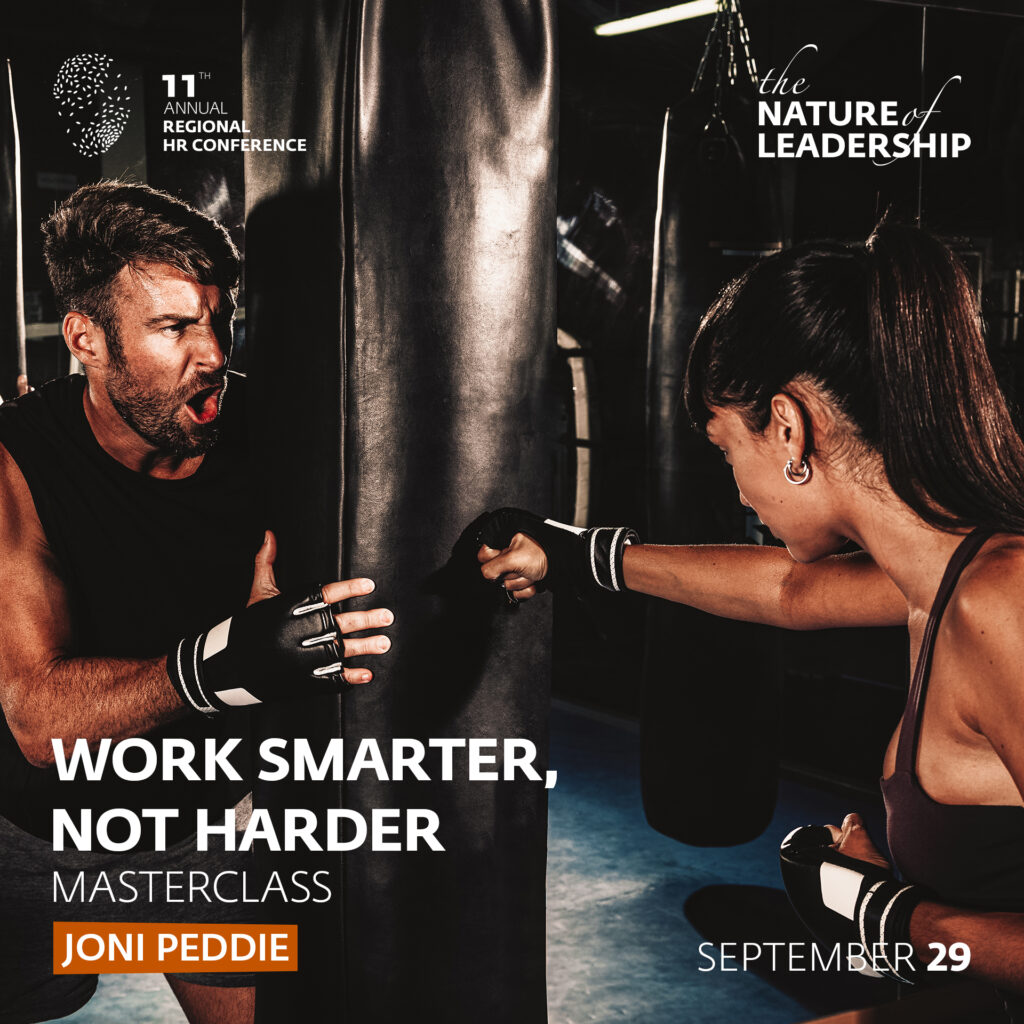 Unpredictable waves of change, uncertainty and volatility are knocking people off balance. From geopolitical and financial challenges to the pressures of business targets, everyday issues, and innovation-driven projects, the workforce struggles to sustain high-level performance. Burnout rates have soared by a staggering 60%. But fear not, for there is a way to reignite their energy and unlock their full potential.
This engaging and informative masterclass will captivate the participants with its unique blend of information and entertainment. Through the masterclass the participants will embark on a transformative journey as they explore 10 practical and invigorating techniques to boost their brain energy, operate at their best, and unleash their true potential. Backed by the latest cutting-edge findings in neuroscience as the guiding compass, they will gain invaluable insights to optimize productivity, foster seamless collaboration, and ignite innovation. This empowering experience will allow the participants to equip themselves with the tools they need to rise above challenges, embrace leadership accountability, and achieve a harmonious work-life integration with their teams. 
Learn practical techniques to maximize how your team Works, Leads, and Lives to boost their performance.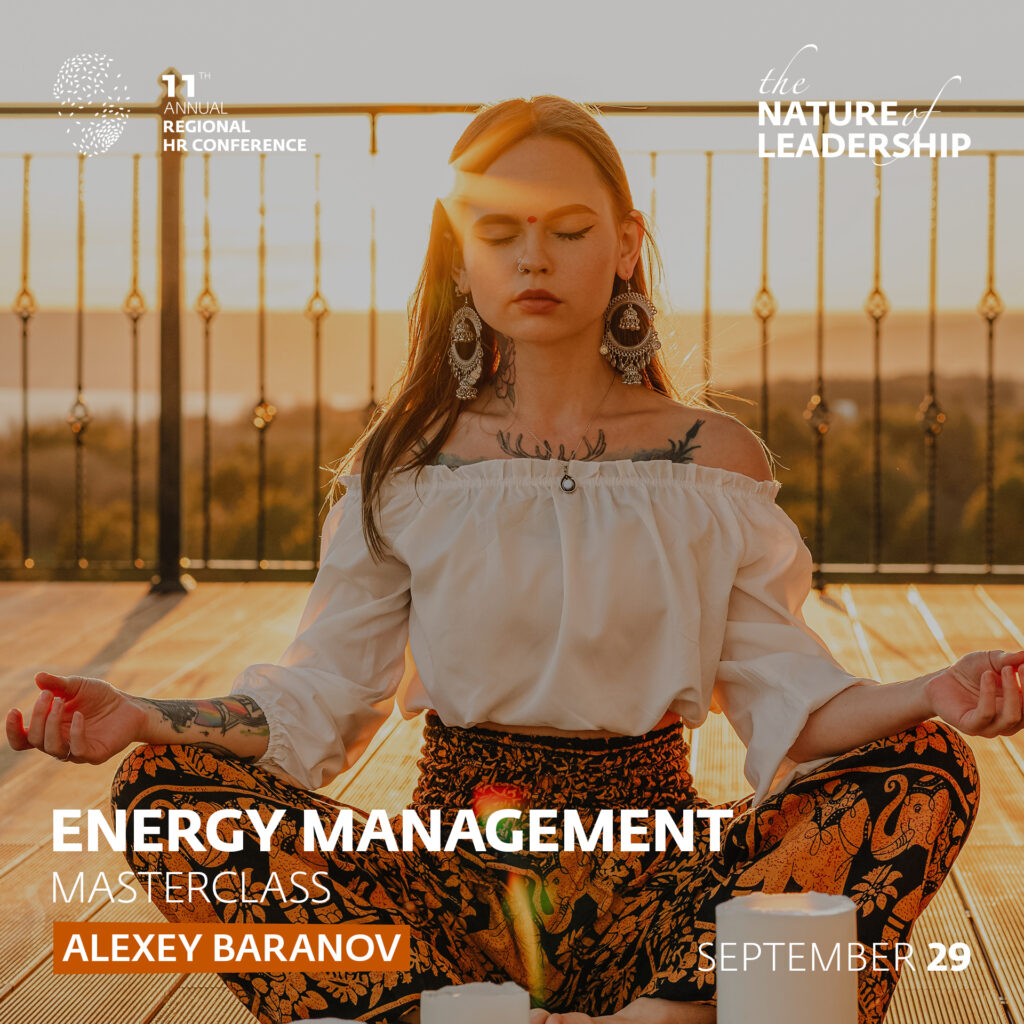 In this masterclass the participants will discover the power of effectively managing your energy, elevating your influence and thriving in every aspect of your life. Through this transformative experience, participants will develop a comprehensive understanding of the various types of energy and their profound impact. They will have the chance to evaluate their own energy levels and explore the intricate physiology behind it. By uncovering effective strategies to prevent burnout, conquer procrastination, and restore energy at different stages, participants will unlock the secrets to sustainable vitality. Additionally, they will explore valuable techniques to enhance focus, minimize distractions, and strengthen their willpower. With these insights, participants will be able to craft a personalized energy management strategy tailored to their unique needs and aspirations. 
Unlock the secrets to effective energy management, elevating productivity, nurturing well-being, and harnessing untapped potential within you. Your journey to enhanced influence and fulfillment begins here.
The Choreography of Leadership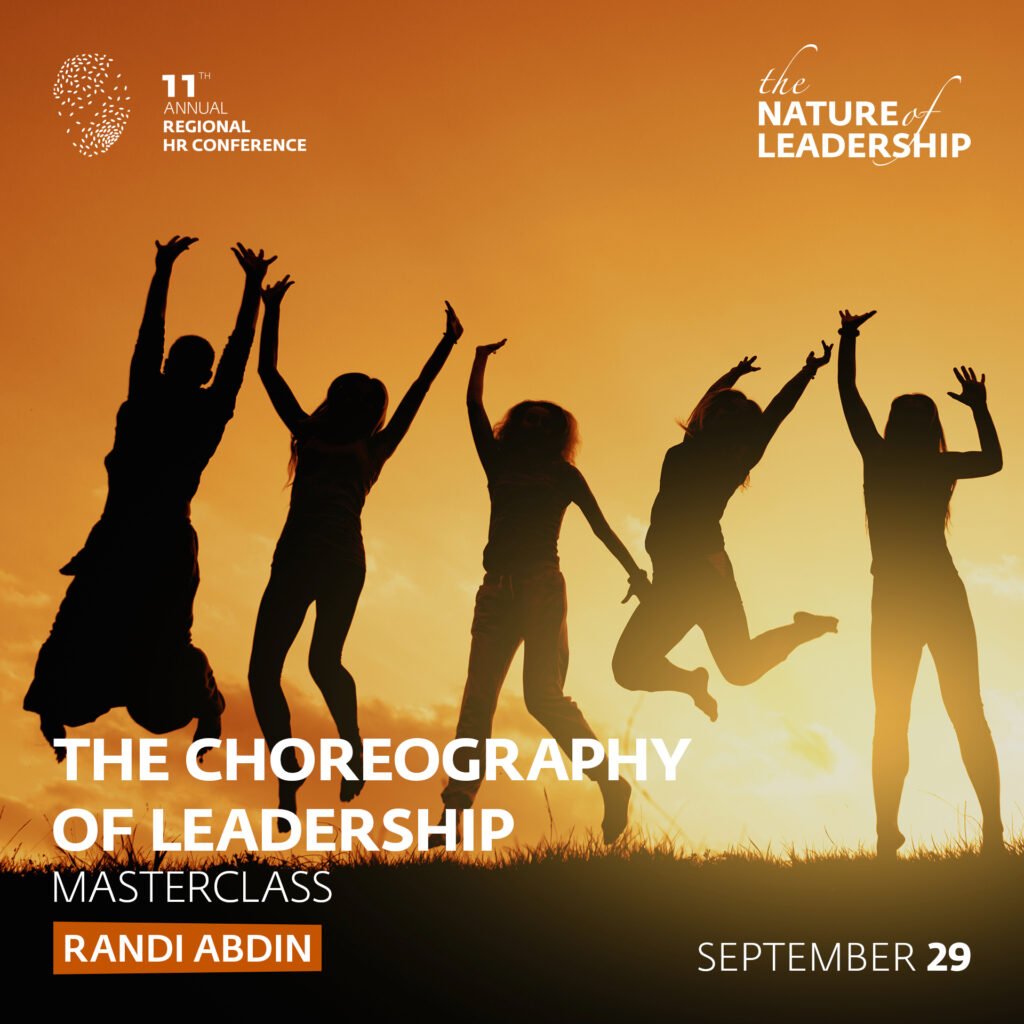 Leadership extends beyond our thoughts and words; it resides within the very essence of our bodies, which communicate our unspoken messages.


This masterclass will delve into the profound impact of body movement on our presence and how it shapes how we are perceived as leaders – whether we convey sincerity, authenticity, courage, power, and inspiration. Join us on an illuminating exploration of body movement and effective leadership, unraveling the significance of our body codes and movements as vital components of our leadership identity, individuality, and communication. In this interactive and immersive experience, we will dive deep into the world of non-verbal communication, unlocking the transformative power of our bodies. In twos, in triads and in groups through dynamic exercises, interaction, and experiential dance movement therapy techniques, we will enhance self-expression, foster creativity, and unleash the full potential of powerful leadership within individuals and teams.
Horse Assisted Education:
an innovative and insightful way of human learning with horses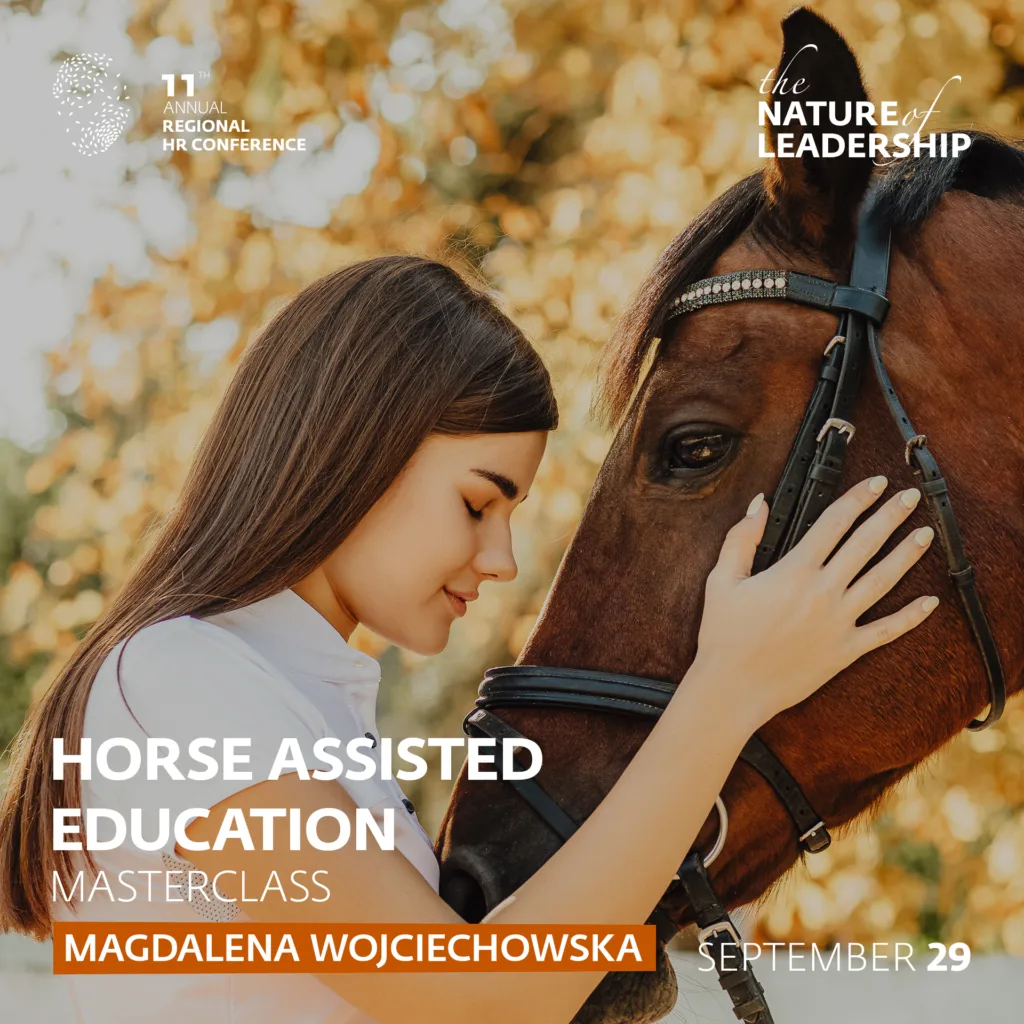 Humans learn from horses through experience. In this masterclass, the participants will embark on a remarkable journey of self-discovery and growth. They will experience firsthand how horses can be our greatest teachers, triggering our intuition, awareness of body sensation, and emotions. Through establishing a deep connection with the horse, they will learn to lead since horses will follow only if your leadership is authentic and courageous. Guiding the horse through a sequence of steps, they will witness the profound impact of their genuine leadership.

This masterclass is open to all, regardless of their prior experience with these magnificent creatures.
Four Elements of Leadership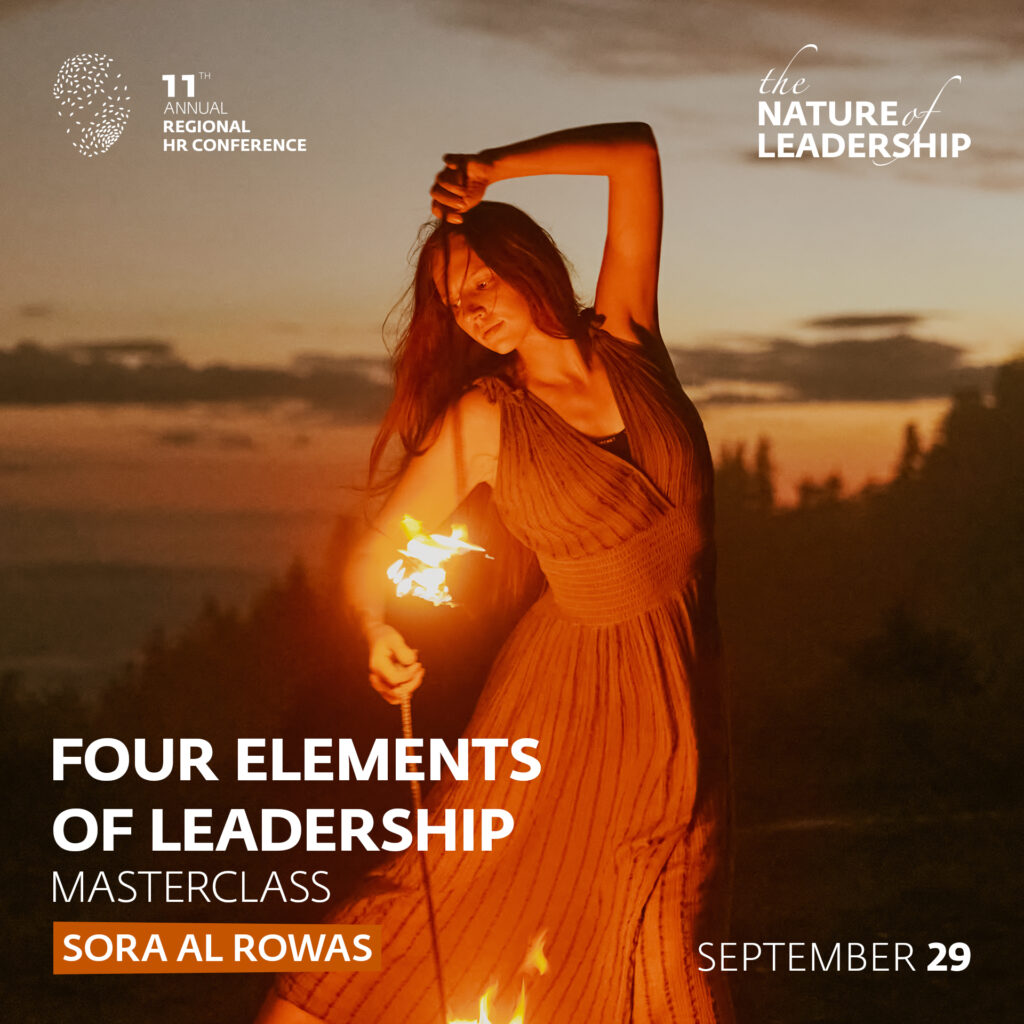 What can we learn from the four elements about who we are and our choices?

This is an immersive 2-hour masterclass that combines meditation, discussion and movement. In this captivating experience, the participants will explore their profound connection with the elemental forces of Earth, Fire, Air, and Water. Through moments of meditation, introspective reflection, engaging discussion, and movement, the participants will embark on a transformative journey to discover how these elements manifest in their day to day lives and how they can tap into these intrinsic aspects within themselves. By gaining a deeper understanding of these elements, the participants will gain valuable wisdom to shape their choices and navigate life's myriad encounters.
Enhance your conference experience by adding additional complimentary perks to your package.
CHOOSE COMPLIMENTARY ADD-ONS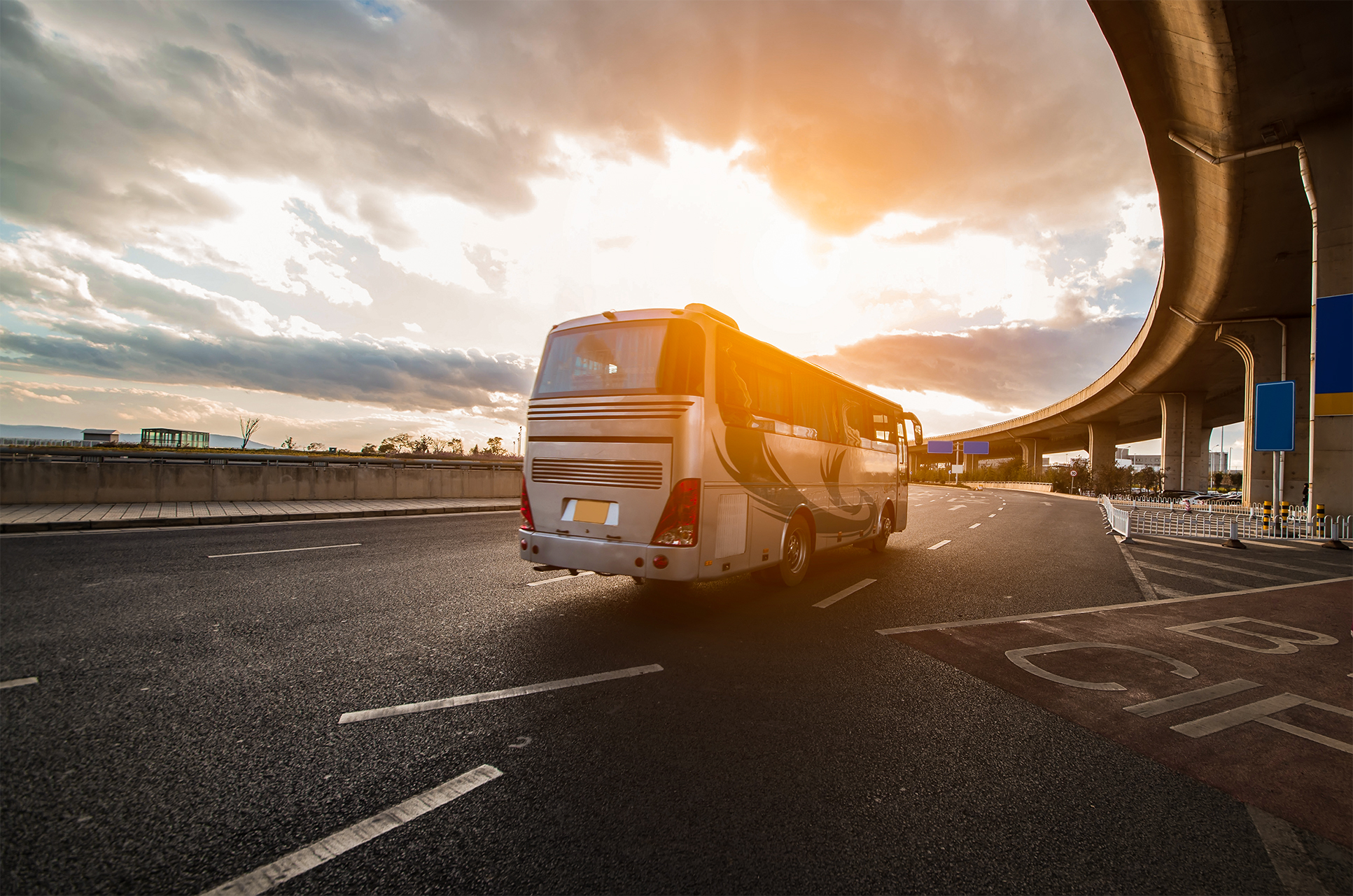 Shuttle buses

We have arranged complimentary shuttle buses for your convenience, providing transportation from the city center to the event location and back. Kindly select whether you would like to use this service.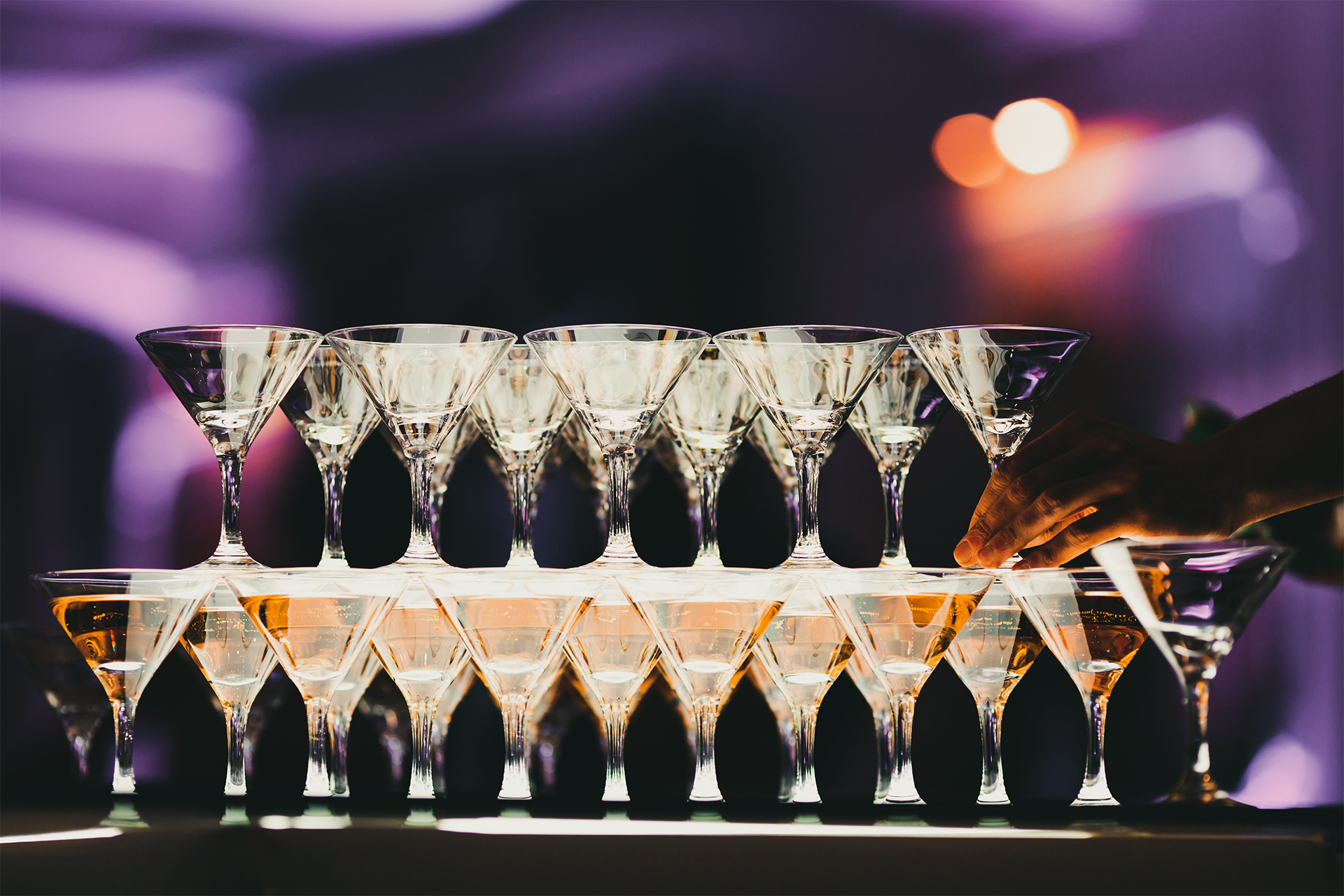 left until the conference!